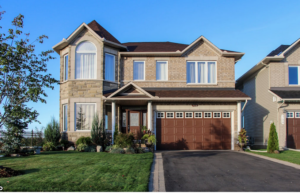 Buyer Guides – This seller's guide to home showings will help you get your space buyer-ready
Michelle McNally Apr 10, 2019
Photo: James Bombales
Sandwiched between two detached homes on a quiet residential road in Oshawa is Durham Region's first tiny house, and one of the smallest homes in Canada. At just 253 square feet, 96 Quebec Street created a viral frenzy, with the cozy yet compact bungalow garnering the attention of local media and thousands of online clicks. Sixty-one showings and more than 100 open house visitors later, the tiny house sold within two weeks for $200,000.
Managing the advertising and showing aspects of a home can be stressful when it comes time to sell. But, in the case of the tiny house, the better prepared a seller is to handle a steady flow of visiting buyers, the better.
"The busier you are, the better it is for the outcome," says Miranda Fox, a sales representative with Dan Plowman Team Realty and the tiny home's listing agent. "At the end of the day, the outcome we want is the best offer, and [the seller] is always in agreement with that. Nobody says, 'No, we want a lower offer,' right?"
It's understandable why, as a seller, opening up your home for showings is stressful. There are strangers walking around your space, everything needs to be tidy at all times, and there isn't much of an opportunity to come home to eat or shower with scheduled showings taking place. While buying a home is an emotional process, selling should be the opposite — a seller needs to be dispassionate and treat their home like a business transaction. This is a tough spot to be in though, with all of the labour that goes into preparing to show a home.
"Once the preparation starts to put it on the market, I would just tell people, 'You know what, it's not your home anymore. We're setting up a stage — a stage for performance. It's not a functional thing, it's a pretty thing,'" says Sandra Pate, a Toronto-based broker with Royal LePage Johnston and Daniel Division.
If the prospect of showing you home for sale is daunting, never fear; Pate and Fox are here to share their advice on how to handle showings like a pro.
Use teaser tactics
Before you even plant that 'for sale' sign on the front lawn, there's plenty of groundwork to do to prepare your listing for showings. Much of that work goes into broadcasting to the world that your home is for sale, and it starts with picking the right real estate agent. Your listing agent should be the neighbourhood expert, the person who knows what local buyers are looking for, has a deep knowledge of the market and can easily rhyme off how much homes are selling for. Using market comparables and in-depth research, a good agent will price your property at the appropriate amount for the area. Pate says interviewing potential listing agents is a good method for determining who has the best knowledge and most comprehensive marketing plan for your property.
"An extensive amount of experience and excellent negotiating skills is super important too," says Pate. "A good agent can make or break their experience both emotionally and looking at the bottom line."
According to Pate, most homebuyers in her area are local — about 20 percent of her open house visitors are generated just from sending out postcards in the mail. Your listing agent should target the right audience, using social media and hard-copy print strategies to entice the right buyer. Fox says these teaser tactics will generate interest in the property, so that when the home hits the market, showing activity can start right away. Ideally, this will shorten the amount of time a property is up for sale and reduces time spent on the showing process.
"My goal is ultimately to make that showing process as short as possible for my clients, because the faster we can get your house sold, the faster you can get on with your life, the faster you can get your cheque at the end of the day," says Fox.
Embrace the Simon Cowell's
If you've ever watched legendary music judge Simon Cowell give criticism, then you know that not all feedback is easy to smile and take. Selling your home is no different; a bunch of Simon Cowell's will walk into your home and point out what they don't like. While many seller's don't like to hear buyer criticism, Pate says that is can be useful — criticism could even be a sign that buyers like the property, and are reflecting on what they would change in the space.
While criticism can be hard to hear, Pate says some feedback should be taken with a grain of salt. There may be things in the property that, even with staging and repairs, you can't change. In one case, Pate sold a Toronto property that some seller's complained was too small — an unchangeable characteristic.
"It is what it is. 'The basement height isn't high enough.' Well, there you go. It's high enough for some people, but not everybody," says Pate.
If sellers' criticism is fixated on the price or the size, it could be an indication that the property is not appropriately priced. Pate says a seller and listing agent need to be confident about the preparation and pricing from the get-go.
"If there are any concerns about that, 'It's too small,' often means, 'This price is not right for this size,'" she says. "It depends on whether or not you've priced it right. Pricing is very tricky these days."
Go easy on the Febreze
Stinky gym sneakers and pet hair-laden couches have no place in a home listed for sale. It goes without saying that your home should be clean, tidy and smell great for potential buyers — but don't overdo it.
"The worst thing is doing those plug-ins, or Febrezing your house beforehand," says Fox. "You want it to smell good, but fresh, not like you're masking something."
You only have one opportunity to make a good first impression on a buyer, so you'll want to give it your best shot: empty the garbage, put away the dishes, declutter and avoid making any meals prior to the showing. Fox also recommends leaving the lights on: a buyer can see all of the home's potential in a brightly lit space, but they also don't know where the switches are.
Curb appeal is also extremely important. From your garbage cans to your entryway, the exterior of your home should look well-maintained. Your agent may know how nice the inside of your house is, but a buyer doesn't, so grab their attention from the start with landscaping and a pristine front door.
"They'll make the judgement right away and they know within seven to 14 seconds if they're going to buy your house or not," says Fox. "If you don't get them right from the beginning, it's going to be very hard to get them."
Short term pain for long term gain
Once you have buyers' attention, showing requests will start to trickle in. While it's a pain to pack up your things and step out of the house for a few hours, Fox says to think of it as short term pain for long term gain — if you can cram in as many showings as you can, as quickly as you can, your home will spend less time on the market.
"It's all about setting the seller's expectations right from the very beginning because the more people you have through your house, the better [the offer] you're going to get on your offer day, or when you get an offer, because the more traffic that we can drive through, the more people are interested, the higher an offer is going to go," explains Fox.
While it might be easier to stay during the showing, sellers should not hang around for showings and talk to the buyer. Pate says this can make the buyer feel like someone is looking over their shoulder. Asking a friend to look after pets or children can make the process easier, for them and seller. In some cases, Pate says sellers choose to move out and vacate the property altogether, allowing a wide open schedule for showings.
From the beginning, you can determine with your listing agent what showing instructions to give to buying agents that work best for you. You can set the parameters for how the property can be accessed and how much notice is required for showings, but be flexible. If you turn down a showing, or make showing times too restrictive, you could be letting an offer get away, says Fox.
"That may be the person who's buying your house, so we do not want to say 'no' to any showings."